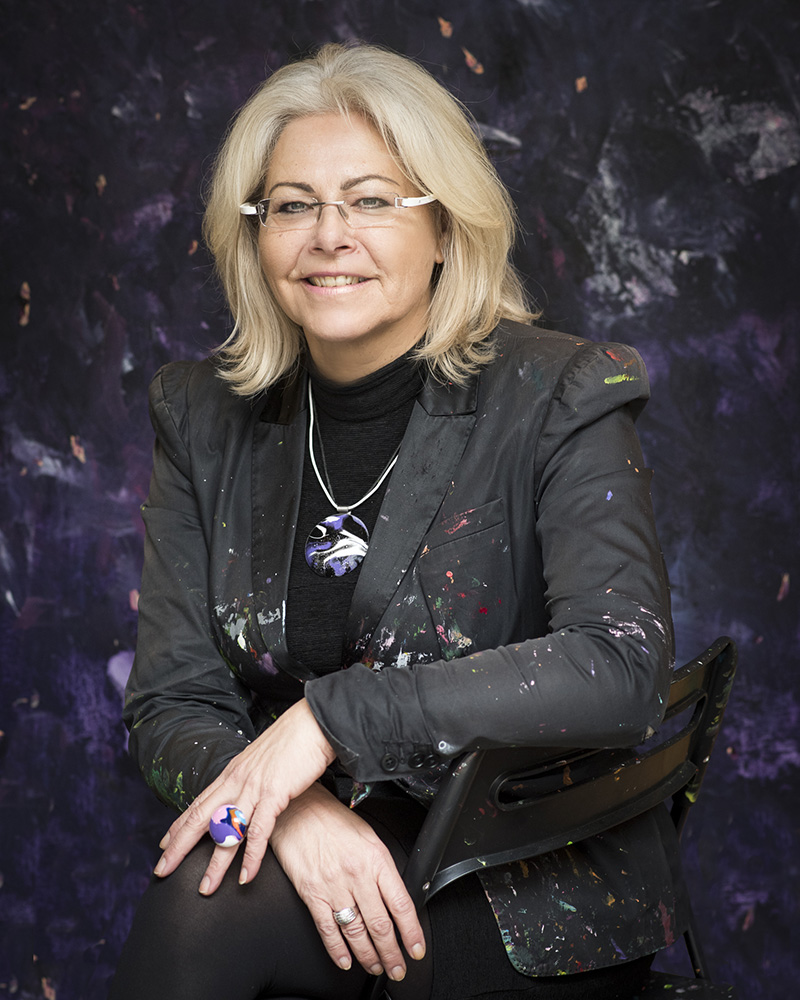 Margareth Meulmeester
Margareth Meulmeester
Margareth Meulmeester is a Dutch artist, born in Enschede, currently living and working from Lisserbroek.
Since the year 2000 her work has been exhibited both nationally and internationally, such as China and the Middle East.
The essence of her work is that it is part of her spiritual life: an essential part.
Beauty dictates: Come to light
While at work she continually tunes in to her inner self. Margareth Meulmeester's techniques vary and were developed over the years, so that she can transform her emotions into form and colour. She is convinced that this continuous search for inner harmony leads to beauty and which needs to be expressed.
There is no plan, just the journey to her inner core…..uncovering what may be seen…..
'Breakthrough' acryl on linen / 100 x 120 cm.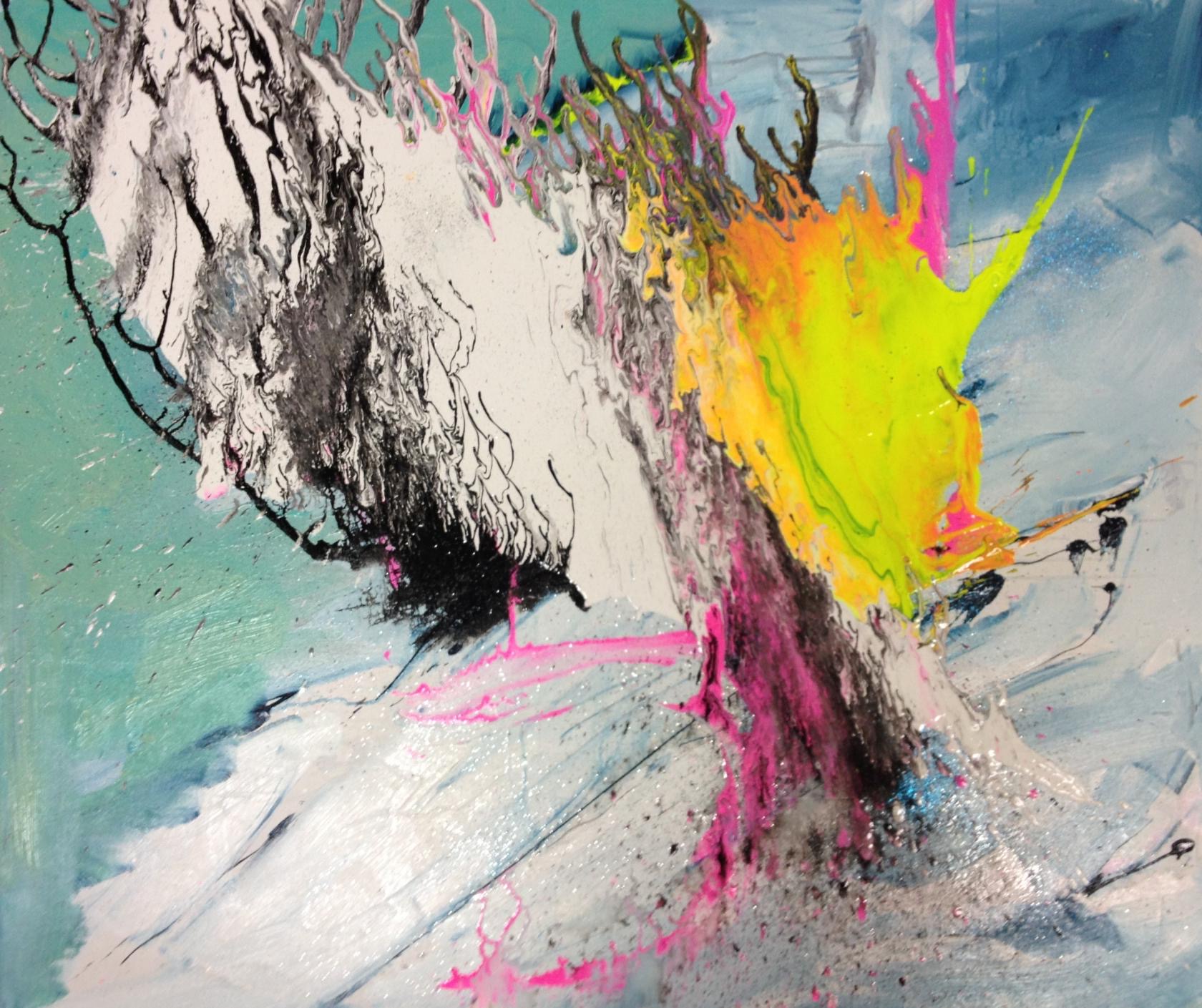 Line paintings
The flow and strokes in her work emerge from speedy and swift moves from her wrist, even from her body, and her thoughts briefly - as in a breath - stop. It is then that the flow comes to light and shows as a line on the paper.
---
Connecting to the ultimate spirit from love not only allows me to capture 'the essential' in my paintings, but also lets me penetrate the very essence of nature with my own spirit and soul.
Within nature and the cosmos itself, everything is linked. Humans form part of this linkage. Symbiosis is only possible through surrender, and this, based on my own personal perception, entails surrendering to oneself. When this happens, a truly genuine connection is achieved with the totality, the light that connects and which makes transformational growth possible. This light manifests itself in all people.
I consciously experienced it at a very young age and, as a result, was able to develop my own language in order to become attuned to the signals of the cosmos and the thoughts and actions of living beings, whether human or animal. It is essentially a deeper layer of communication and a visual language that is synchronous with the language in my paintings. For me, this is the intuitive language of the heart.
Style and growth...This strain of thought was co developed by my grandfather, who was also an artist. From my birth in 1958, I spent many hours in his studio. His vision on life, on people in relation to one and other, and to to nature, inspired me greatly. After spending 11 years teaching small children at kindergarten level, I chose to be a full time Artist in 1996. From that time on, I participated in diverse painting and master classes throughout Europe, the choice of which came from the heart and with one goal in mind.
Esoteric Searching for my own, ultimate technique, that which would enable me to put my dreams, my spiritual world in paint on canvas, and in that I have been more than successful. This technique gives me, as an artist, an unlimited framework to envision, that which I could not have thought up in my dreams. This is my style and my greatest happiness.
This is the style of the esoteric works.
Figurative After working in this manner for 15 years, I created my first flower paintings in 2005. Apparently I had the need to work within a framework as well as my free style,These so-called figurative paintings were necessary for me to make, enabling me to create the abstract ones and visa versa. The opposing forces ensure that there is movement in both disiplines.
'Fullness' acryl on canvas 30 x 30 cm.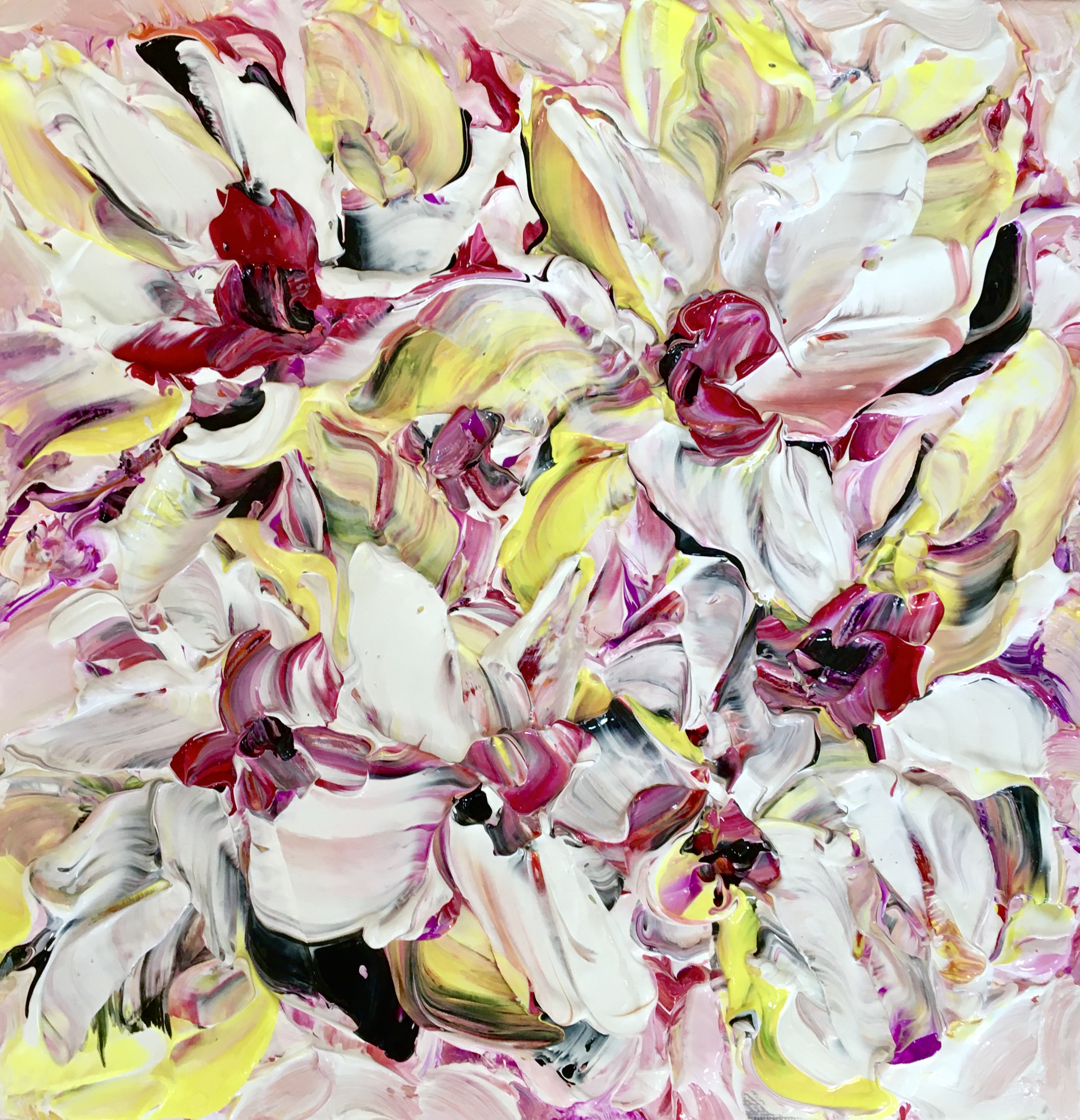 This makes my work both: abstract and figurative.
---
Logo a t e l i e r Margareth Meulmeester/ ontwerp a t e l ie r Margareth Meulmeester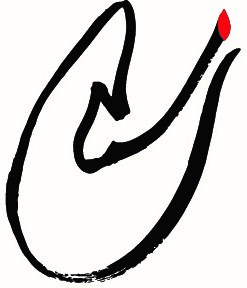 the Phoenix, symbol of immortality and rebirth, with a nod to the shape of a tulip.