Talent development for Children
Children working at the " pool " using free technicques: paletknife, water, thin paint...

Paint your own world...
artchild Foundation
offers children the possibility to experience creativity from the heart. It does this by giving Art workshops via the " Margareth Meulmeester " method. By the build up of this method and the techniques provided, children will reach an ambiance wherein feeling replaces thinking. During this creative process they can be totally themselves and independently make their own choices. This builds their authenticity and self-confidence. Training: Artchild organizes training for teachers, team leaders, and pedagogical staff in Child care and Primary school. The participants shall be given the tools enabling them to work creatively and through feeling with groups of children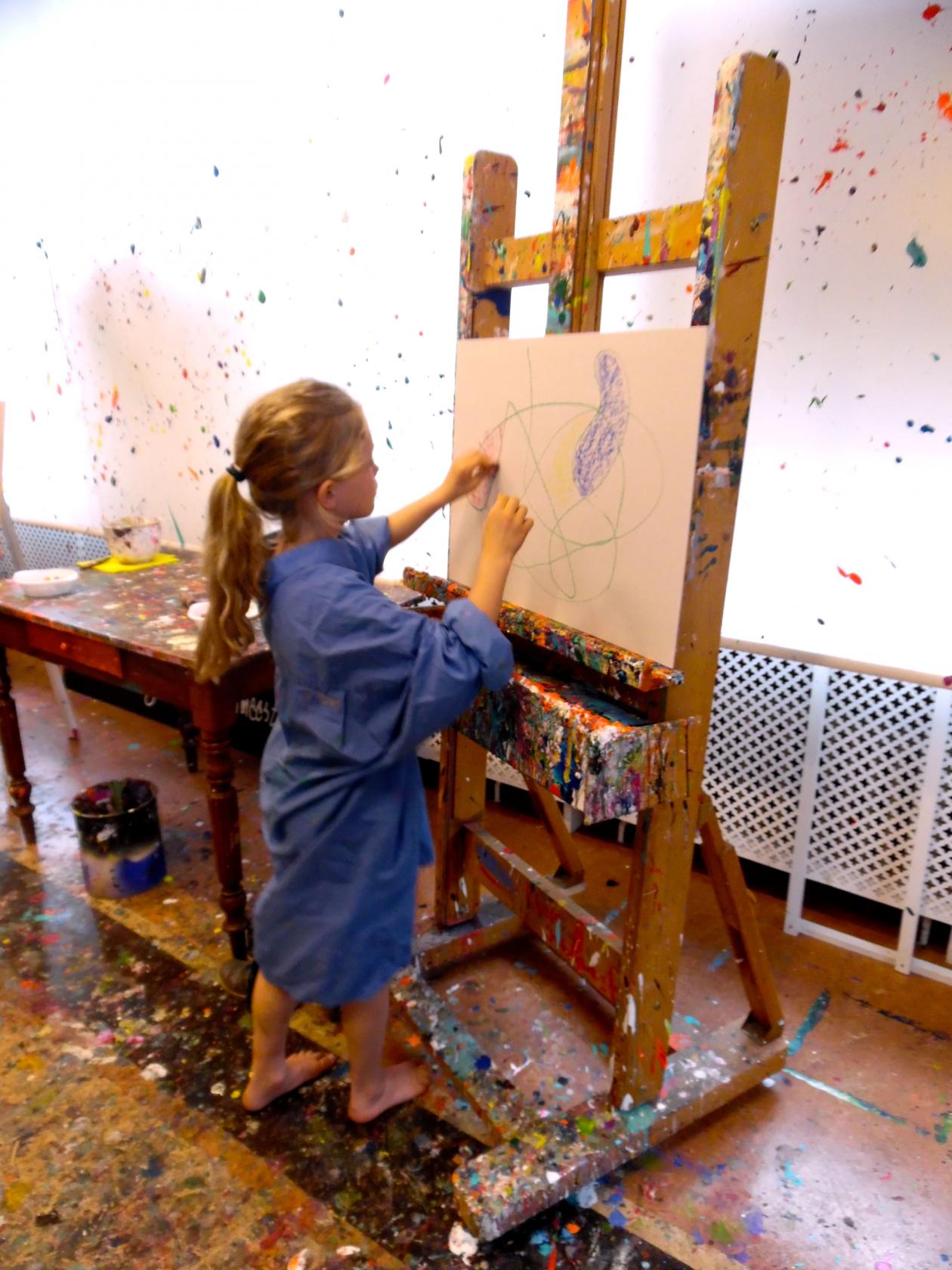 Line drawing... making contact with their innerworld...
---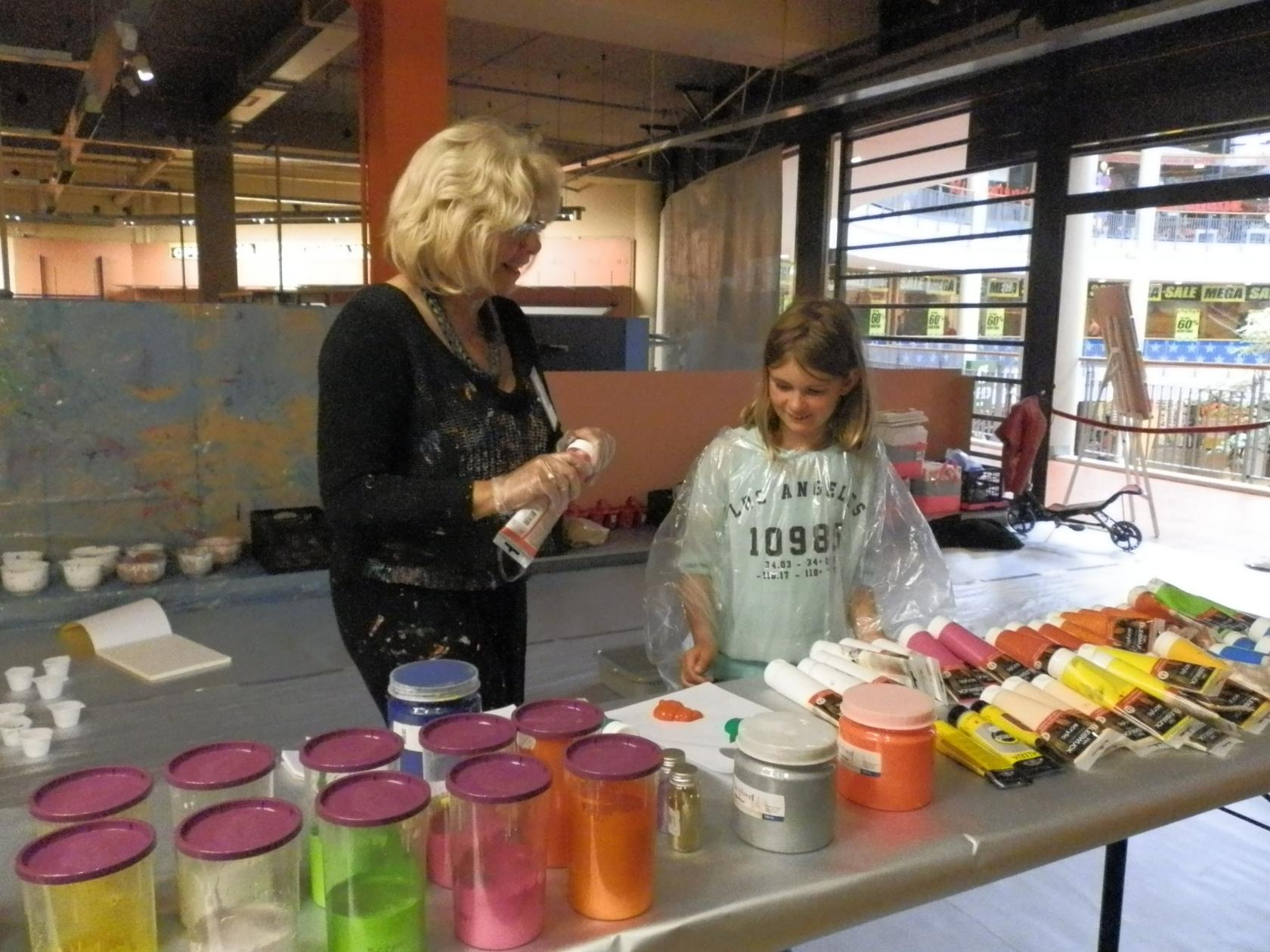 on location..preparation
Studio Warmond...explanation of the free techniques
---
---
BIRTHDAY PARTIES! from the age of 3 to 12 years
*party to paint from their feelings.
*day and time by determining!
*taking cake and collecting presents: everything is possible.
To organize the most nicest party of the year!
If you would like information on this....you can request this through the contactformulier or send a email at art@margarethmeulmeester.nl